Vietnam, France strengthen cooperation in airport industry
(VEN) - French Airport Days has opened in Vietnam, from November 14-17, 2023. The event is a part of celebration of the 50th anniversary of diplomatic relations and the 10th anniversary of the strategic partnership between France and Vietnam.
Business France (the French Trade Commission), in collaboration with the Ministry of Transport (MoT), the Civil Aviation Administration of Vietnam (CAAV), and the Airports Corporation of Vietnam (ACV) organized the event.
French Airport Days brought together 13 leading French companies specializing in airport infrastructure development and related industries. These companies, widely recognized for their expertise in engineering, design, project management, development - investment - operation, equipment, and digital technologies. Many of them are members of PROAVIA network, dedicated to promoting French excellence in airport and air traffic control technologies. The distinguished French delegation comprises ADP, ARTELIA, ATR, AUGIER ENERGY, BOUYGUES BATIMENT INTERNATIONAL, DAIA, DASSAULT SYSTEMES, FRANCE AVIATION CIVILE SERVICES, JCDECAUX, SAINT-GOBAIN, SETEC, SMART AIRPORT SYSTEMS, and VINCI AIRPORTS.
Throughout the four-day event, these industry leaders have engaged in meaningful discussions with key Vietnamese stakeholders, including representatives from Vietnamese government, state regulatory agencies, state-owned companies, and private sector entities. The primary objective is to share bilateral valuable experiences and insights on shaping intelligent, efficient, and sustainable airports for the future.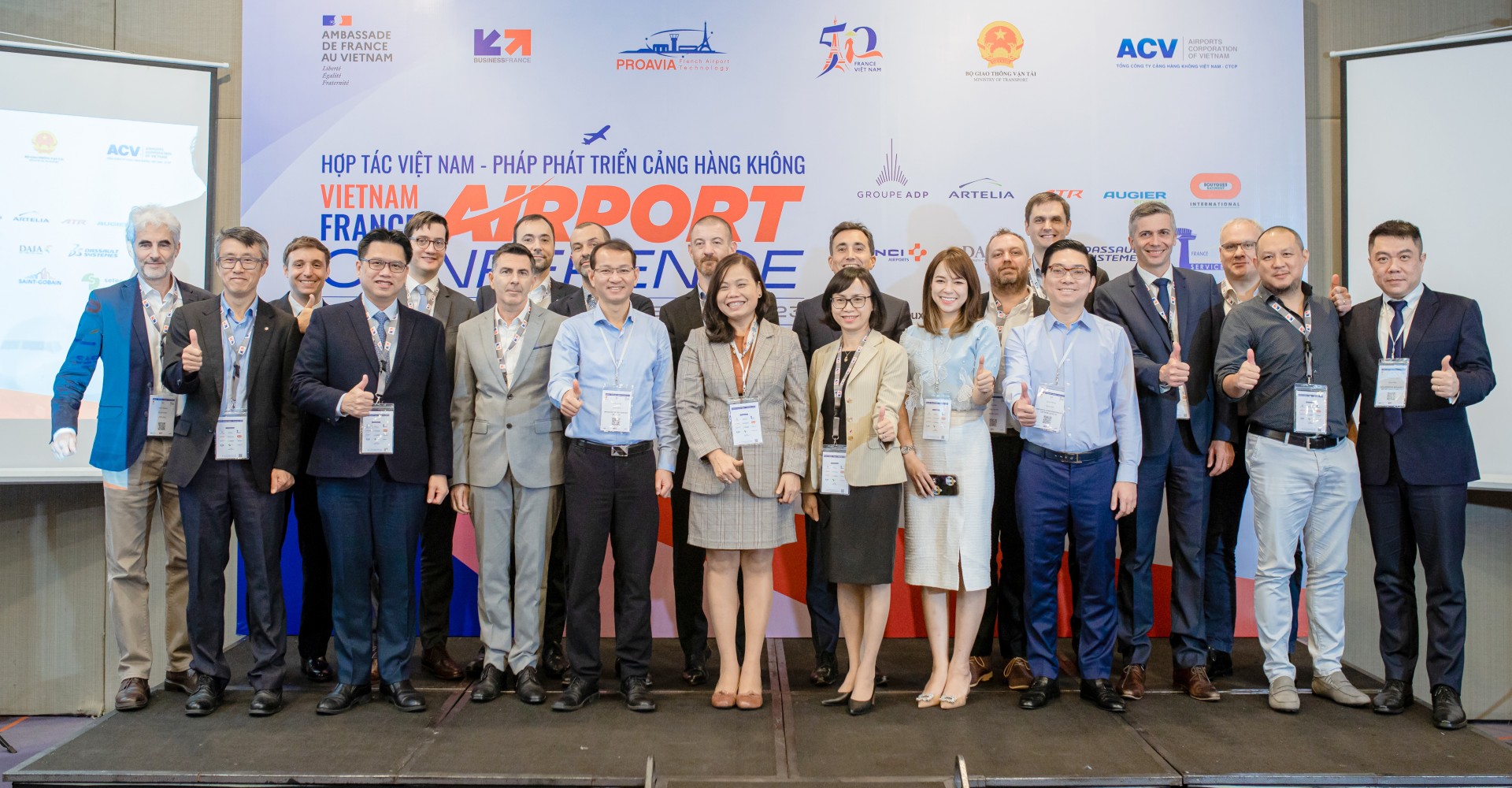 Key topics on the agenda include: French engineering and expertise in airport planning, design, and construction; The digital transformation of the airport industry, incorporating big data, A.I, and other advanced technologies; Route optimization and energy efficiency within the context of achieving net-zero emissions; Financing models for airport infrastructure, exploring socialization of investment, public-private partnerships (PPP), and innovative business models; Human resource training and upskilling initiatives tailored for the airport industry.
The highlight of the event was a plenary conference themed "Vietnam-France cooperation for airport development" held on November 14, in Ho Chi Minh City. The conference featured keynote speeches, and panel discussions from French and Vietnamese experts.