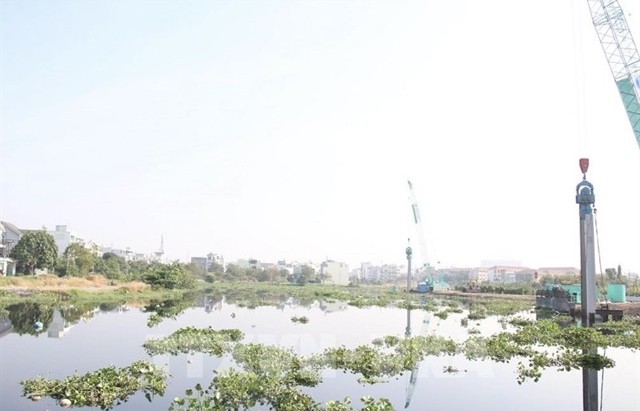 06:00 | 30/11/2023 Environment
HCM City authorities are finding solutions to speed up progress of relocating houses along canals by 2025.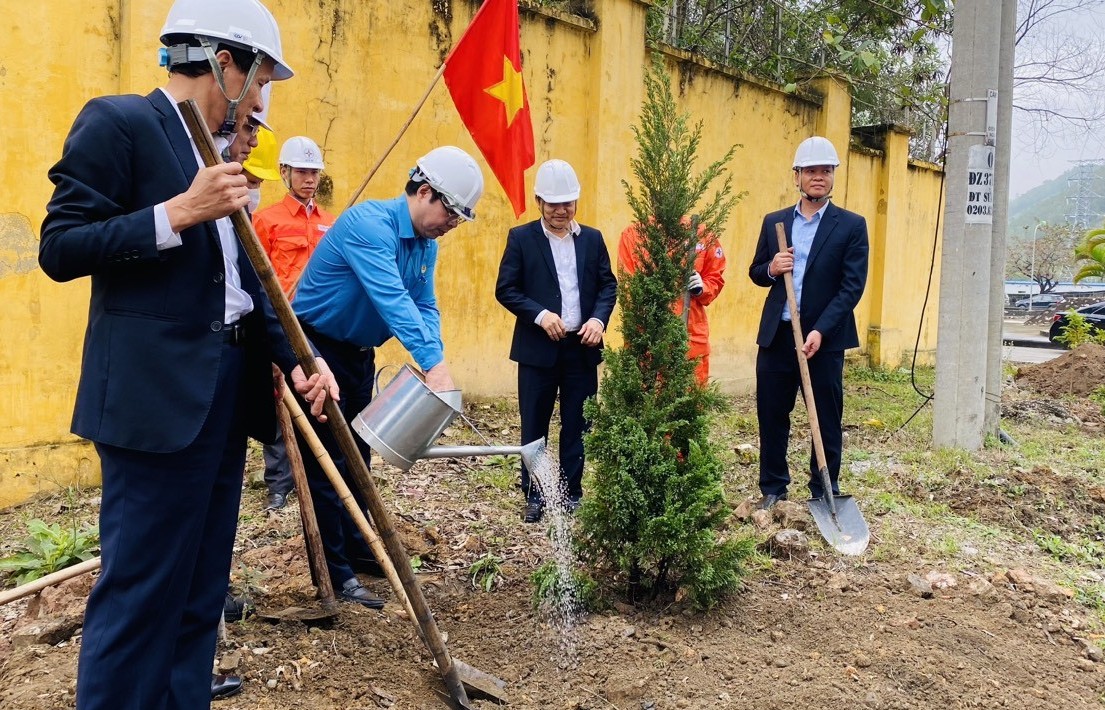 06:00 | 28/11/2023 Environment
(VEN) - The Power Generation Corporation 1 (EVNGENCO 1) under the Electricity of Vietnam (EVN) has been taking a number of solutions to protect the natural environment such as promoting clean production, applying modern technologies, handling the ash and slag volume created during the power generation process, and "greening" slag dumps.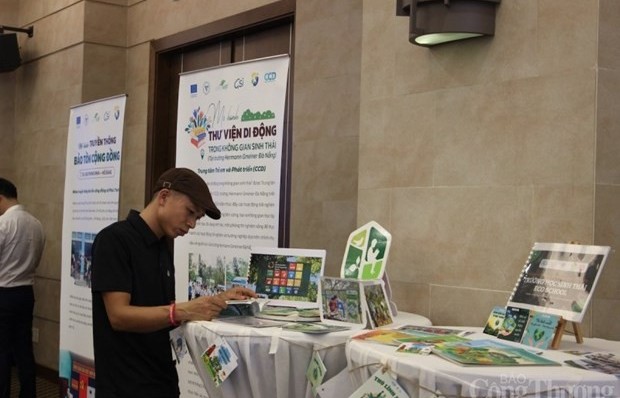 06:00 | 28/11/2023 Environment
With an array of effective models and programmes put in place, a biodiversity protection and environmental sustainability project in Da Nang, funded by the EU, has made contributions to promoting biodiversity and helping local people develop livelihoods, heard a workshop held in the central city on November 24.

06:00 | 08/11/2023 Environment
The investor behind the controversial construction of an urban project that allegedly encroached on Hạ Long Bay's buffer zone has been slapped with a fine of VNĐ125 million (about US$5,140) for environmental pollution.

09:18 | 06/11/2023 Environment
The management board of Chàm Islands Marine Protected Area (MPA), 20km off the coast of Hội An City has been building procedures and requirements for the establishment of the Chàm Islands Nature Reserve for extended protection and conservation of natural resources on land and sea.

06:00 | 04/11/2023 Environment
A seminar is scheduled to take place in Hanoi on November 9 to discuss the implementation of commitments on Environmental, Social, and Governance (ESG) components and putting them into action.

06:00 | 02/11/2023 Environment
Ecosystem services play a crucial role in attracting resources for biodiversity conservation and fostering sustainable livelihoods for communities engaged in ecosystem conservation and natural environment protection. Nevertheless, effective strategies are required to both utilise and conserve ecosystem services concurrently.

06:00 | 31/10/2023 Environment
Vietnam will scale down production and consumption of Hydrofluorocarbons (HFCs) - powerful greenhouse gases which are the main drivers of climate change.

14:00 | 29/10/2023 Environment
(VEN) - Ho Chi Minh City has implemented many supportive policies in order to promote green transformation of enterprises and meet requirements of Free Trade Agreements (FTA).

06:00 | 29/10/2023 Environment
Coastal forests do not provide wood like plantations do, but they are quite valuable, especially, as Việt Nam is trying to implement solutions to respond to climate change and achieve net-zero emissions by 2050.

14:00 | 28/10/2023 Environment
(VEN) - After more than 20 years of operation in the thermal power industry, Hai Phong Thermal Power Joint Stock Company has implemented many solutions to make the environment greener, heading towards cleaner production.

09:00 | 27/10/2023 Environment
The People's Committee of the central province of Quang Binh has issued directives to enhance the management and conservation of wild and migratory bird populations, with the aim of minimising poaching, trafficking, and consumption activities in the locality.

08:47 | 25/10/2023 Environment
Reducing plastic waste is crucial for Phu Quoc island, a popular tourist destination in the Mekong Delta province of Kien Giang, to improve its environment quality and promote sustainable tourism, said experts.